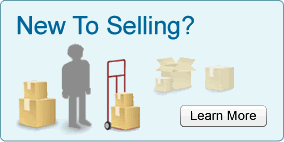 How Does It Work?

Payment Methods

Customer Management

Merchant Service FAQ

Create A Paypal Account


PayPal Account Setup Instructions for My City Me Customers
My City Me Merchant Service Solution supports many PayPal services, including PayPal Express CheckOut, Website Payments Standard, Payflow Pro and PayPal Web Site Payments Pro. The following instructions will help you to get your PayPal account configured for selling with your web store on My City Me.


Step 1: Set Up a Verified PayPal Business Account
Customers who don't have an existing PayPal account:
Click Sign Up Today.

Set up an account for Business Owners.

Follow the instructions on the PayPal site.
Customers who already have a Personal or Premier account:
Click the Upgrade your Account link.

Click the Upgrade Now button.

Choose to upgrade to a Business account and follow instructions to complete the upgrade.

If you haven't already, add a bank account to become a Verified member. Follow the instructions on the PayPal site. This process may take 2-3 business days.
Step 2: Apply for Website Payments Pro
This step is only required for Website Payments Pro.
Click the Merchant Services tab.

Click Website Payments Pro (U.S. Only).

Click Sign Up Now.

Fill in your information, and submit your application. Approval takes between 24 and 48 hours.

Once approved, accept the Pro billing agreement. Check the Getting Started section on the upper left of your account overview page.
Step 3: Setup API Access
Third-party authentication: Grant My City Me the appropriate API authentication permissions
Log in to your PayPal account and click the Profile subtab.

Click the API Access link in the Account Information column.

Click the Grant API Permission link.

In the Enter an API Partner Username field, Before enter call My City Me Support 347-857-8094 for username.

Check the following API permissions:
 

Express_Checkout

Direct_Payment

Express_Checkout

Admin_API

Auth_Settle

Click the Save button.
Step 4: Enter PayPal info into My City Me Merchant Storefront Setup For Corporate and Platinum Customer only.
Registration:
What if my needs change after I choose a plan?
My City Me will  grow with you and your business needs. You can upgrade to more features and functionality at any time by clicking another package plan.

Fees:
Do I have to commit to a long-term contract?
 No. You may cancel at anytime. Go to cancellation in your registration account.
How much does it cost to a operate Storefront?
There are two fees charged to My City Me Merchants Services:
a monthly services Subscription Fee* and a monthly Successful Transaction Fee.
Management
I dont know HTML or web design. Can I use My City Me help?
Yes. My City Me Customer Support Team  will supply  you with  HTML storefront code to transfer to your website or profile.
Can I Sell on my profile at My City Me Social?
Yes . You can copy and paste your storefront code to your profile page.
 How many pictures can I list per item?
One image per item is supported. If you have more than two photos, you can incorporate HTML links or slide shows
Real-Time Credit Card Processing
Process credit card payments in real-time using a payment gateway such as Authorize.Net. If you do not have a merchant account, My City Me can assist you in obtaining one for all your ecommerce credit card processing needs.
PayPal
My City Me Merchant Services Solutions supports all of the PayPal payment methods.
Supported Payment Gateways
My City Me supports the following payment gateways. If you do not see your payment gateway listed,